The hidden gem of Ferrel/Baleal/Peniche
Ready to catch some waves and make memories that will last a lifetime? Then pack your bags and head to Ferrel on Portugal's central-west coast! This charming town is the heart of a bonded surf community surrounded by lush greenery and unforgettable waves. With quick access to the surfing hotspots of Baleal and Peniche, and a thriving local scene, Ferrel will have you feeling right at home.
Thanks to a unique peninsular location, Baleal and Peniche offer a diverse range of surf spots that cater to all levels and conditions, making it an ideal destination for surfers year-round. This hidden gem of Portugal is the stuff of surf legend, known for its never-ending supply of perfect waves that draw pros, enthusiasts, and beginners from all over the world. And with its world-renowned surf spots, it's no wonder that more and more people are choosing to live and work here, taking advantage of the ability to work remotely in this idyllic setting.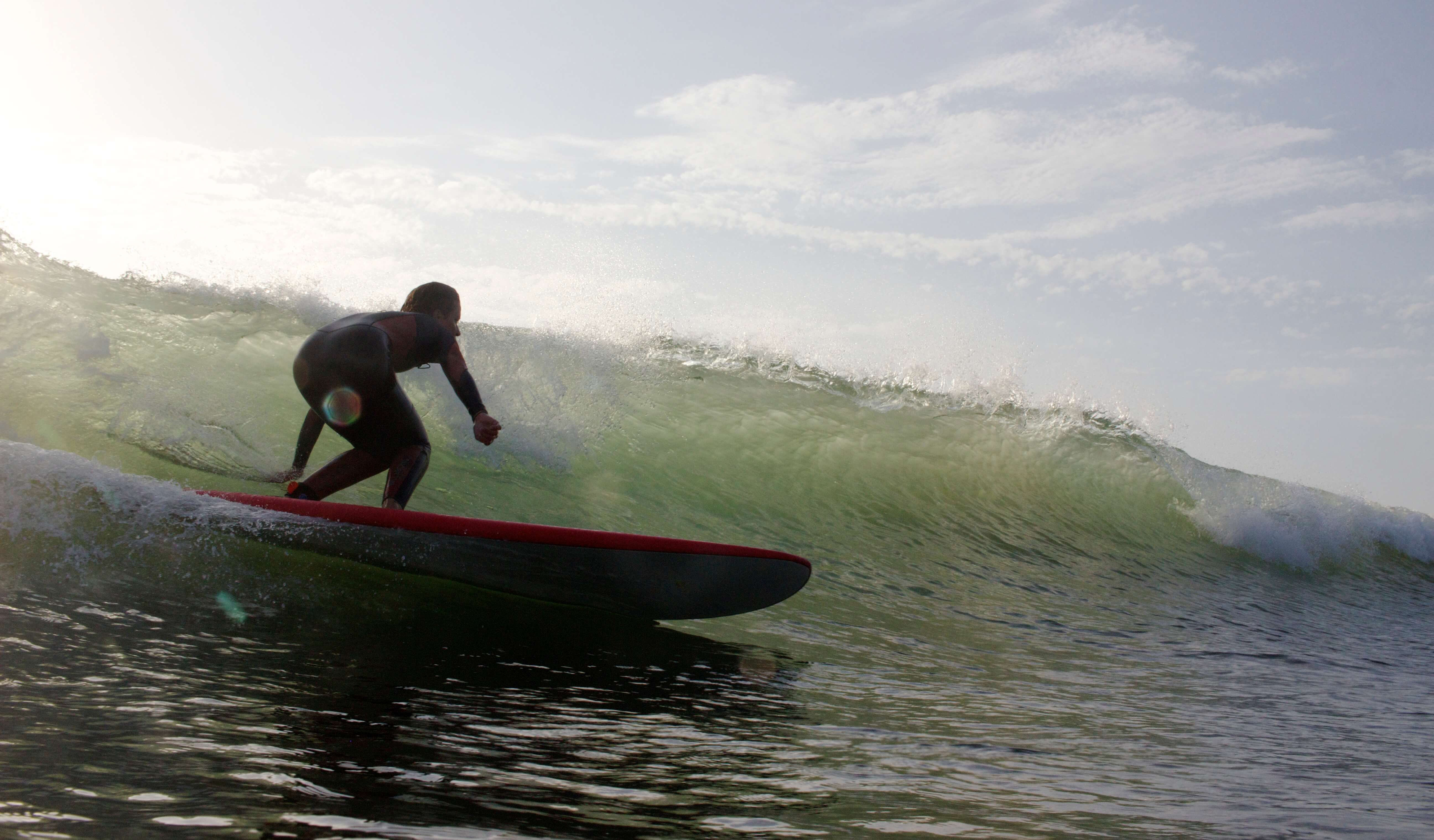 By car
From Lisbon airport, take the A8 motorway in the North direction until Peniche (Exit 14), and then the IP6 towards Peniche.
Finally, take the N114 towards Ferrel, cross the village of Ferrel and take Avenida do Mar.
We are located at 49 Avenida do Mar. The trip from the airport last about 1 hour (Price for toll: 5€).
Ethic Surf House
By bus
From Lisbon to Peniche:
Approximately 1h30 away. Price: 9 €.
From Campo Grande Station: www.rodotejo.pt
From Sete Rios Station: www.rede-expressos.pt 
Both stations are accessible by metro (+/- 30 mns, 2,40 €) or by taxi (+/- 15 mns Price: 10 €)
Once you arrive at the Peniche bus station, you can take a taxi to Ethic Surf House, which is approximately around 10 minutes away. (Price: 10€)
Can I park for free at the Ethic Surf House?
Don't stress about parking at our Surf Guest House! We have plenty of free public parking options right outside our doorstep, reaching all the way to the beach area in Baleal. Enjoy hassle-free and parking free of charge, even during peak season. So pack up your car, come enjoy not only what Ferrel has to offer but also its closeby world-famous attractions.
What kind of weather to expect and what to pack?
Hey there adventurer, already planning your trip to beautiful Ferrel? Well, let us help you pack for your stay with our insider weather tips. Being so close to the Atlantic ocean, the weather in Ferrel/Baleal/Peniche can honestly be a bit unpredictable, so it's always better to be safe than frozen!
The best time to visit our beautiful hidden gem is from March to December, with the warmest months being July, August, and September. You can mostly expect sunny skies and warm temperatures during this time, perfect for taking a dip in the North Atlantic. Although the water may be a bit chilly for some (ranging from 15-20°C), there is no need to worry, we've got you covered and can organize wetsuits. However, even in the warmest months, it can still get a bit cool at night, so be sure to pack some long pants and a warm pullover. 
In the winter months, with the temperature droppig even further, be prepared with warm clothing such as pullovers, long pants, and a jacket. January, February, and December are the coldest months, and the rainiest months are January, October, November, and December.
But once again, bear in mind that with our location close to the ocean, you never know what kind of weather you might encounter. We hope this information helps you plan your trip to Ferrel and make the most of your stay. Pack smart, do a bit of preparation for the weather and you will have an unforgettable experience!