YOUR HOMEBASE IN




Surfer's Paradise
Indulge in world-class waves, cosy rooms, and a vibrant blend of Portuguese charm and international energy at Ethic'Surf House
| | |
| --- | --- |
| | December & January |
| Single room | 30€/night | 210€/week |
| Room for 2 pers. (bunk beds) | 35€/night | 245€/week |
| Double room (double bed) | 35€/night | 245€/week | 580€/month |
| Studio for 1 pers. | 45€/night | 285€/week |
| 1 bedroom apartment | 65€/night | 410€/week |
| 2 bedrooms apartment | 100€/night | 630€/week | Ready to catch some waves and make memories that will last a lifetime? Then pack your bags and visit our Ethic Surf House in Ferrel on Portugal's central-west coast!
Our Guest House offers the perfect blend of coziness and productivity with a homey design featuring a lush garden, huge terrace, and greenery all around. We've created a relaxing atmosphere for you to unwind in. And the best part? Ethic Surf House is just minutes from some of Europe's top surf spots away, including Baleal and Peniche.

Our comfortable rooms come with desks and are equipped with reliable wifi, even in the garden area. You can choose between a private studio or apartment with a kitchenette or opt for a private or shared room with a communal kitchen.
Our goal is to provide a space where you can connect with others while also having the option to work solo. So whether you're here to surf or simply to escape the hustle and bustle, we've got everything you need to make your stay a memorable one.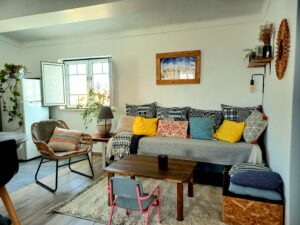 What are you waiting for?
Your surf adventure starts at Ethic'Surf House, where you'll be fully immersed in the relaxed lifestyle and make memories to last a lifetime as you chat with the locals, sip regional wine, munch your Pastel de Nata from a local bakery and explore the breathtaking Portuguese coastline surrounding this magical place.
So why wait? Book your stay at our guest house and start living the surf dream in one of the world's best surf destinations!

Our Surf Camp is equipped with boards of different sizes and shapes and of wetsuits (for adults and kids) available for rental, including a limited range of epoxy boards shaped locally and especially for us. Should you want to take lessons, we will happily organise it for you with a local surf school (contact us prior to your arrival so we can book you on a course). Lessons are tailored according to your level and you'll have the opportunity to surf in different spots and ride all these famous waves.
| | |
| --- | --- |
| 1 lesson | 40 € |
| 3 lessons | 110 € |
| 5 lessons | 170 € |
| 10 lessons | 300 € |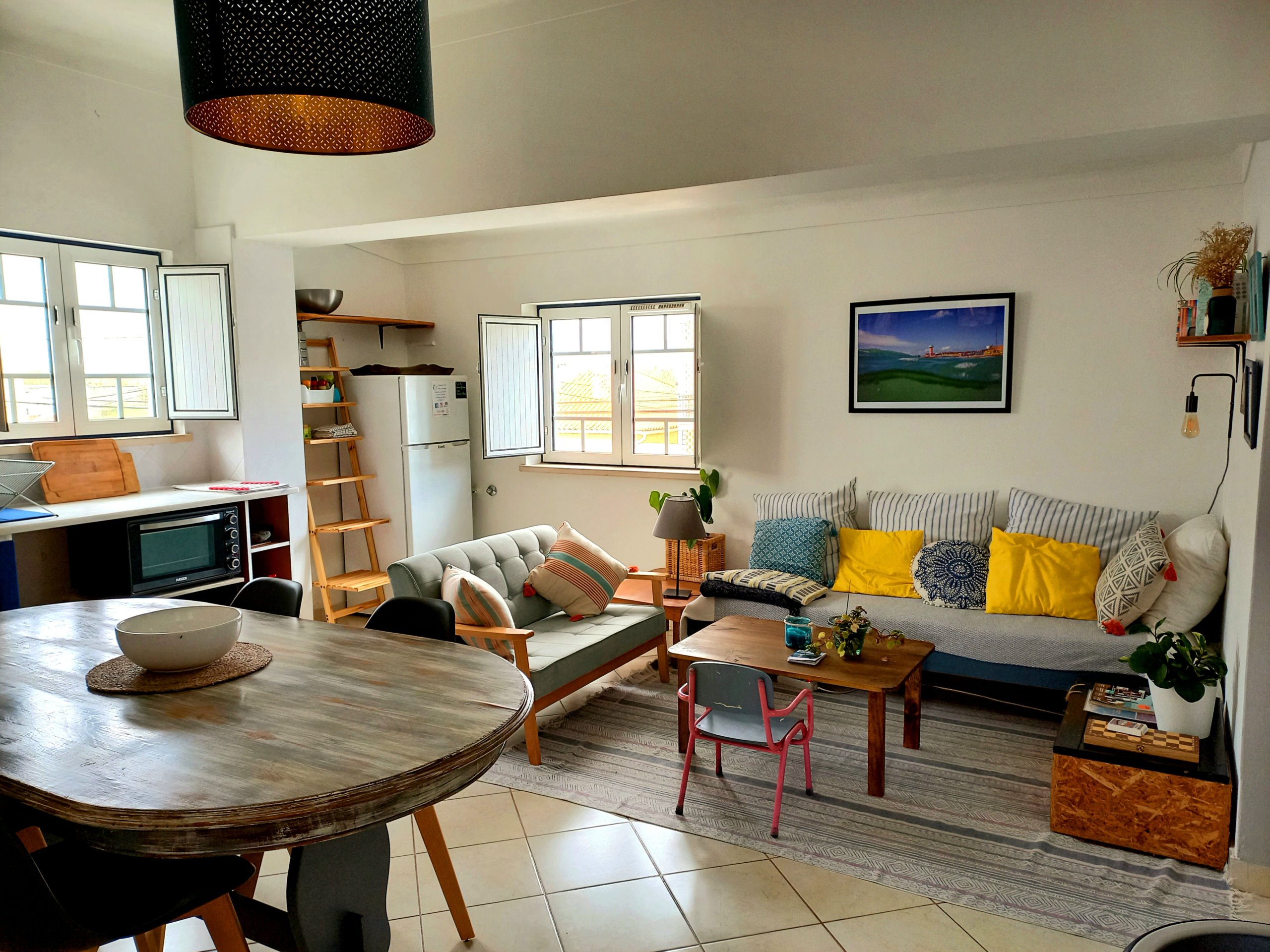 We offer individual or shared accommodation: dorms and double rooms with shared facilities, private studios and appartments. We have outdoor tables and chilling space for you to enjoy at any time of the day. There is also a barbecue and wood fire pizza oven.

Bookings & availability:
(+351) 962 100 715  
You can have the whole ground floor to yourself!
Up to a group of 10 people.
2 Twin/Double rooms
1 Room with 3 beds
1 Single room
1 Studio
April, May and June:
275€/night
(minimum 4 nights)

Famously renowned for its constant flow of perfect waves, Peniche is one of the world's best and most visited spot for surf professionals, aficionados and beginners.
Thanks to its peninsular location, Peniche offers a wide array of surf spots as it beneficiates from different swells and wind directions, being the ideal place to practice surf all year round and at all level.
Ethic'Surf House is just a few minutes from some of Europe's best spots: Lagido, Baleal and Supertubos. And about 40 minutes from world famous Nazaré.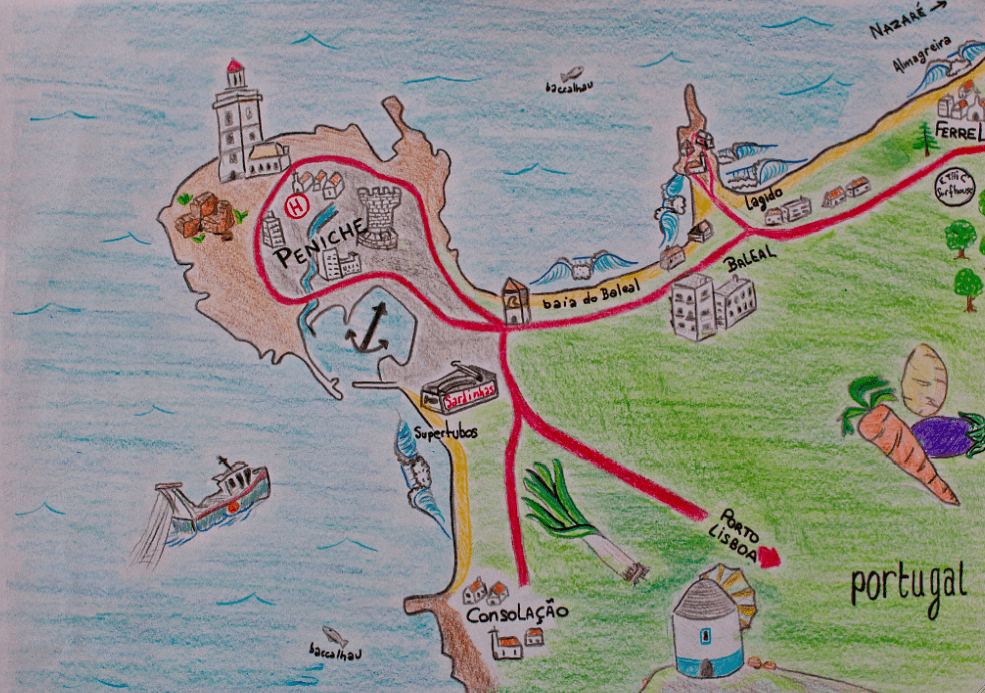 Ethic Surf House
Avenida Mar, 49 1.º Direito, 2520-101 Ferrel, Portugal