Unlock the Surfing Paradise of Portugal
Ready to catch some waves and make memories that will last a lifetime? Then pack your bags and head to our Ethic Surf House in Ferrel on Portugal's central-west coast! Our Guest House offers the perfect blend of coziness and productivity with a homey design featuring a lush garden, huge terrace, and greenery all around. We've created a relaxing atmosphere for you to unwind in. And the best part? Ethic Surf House is just minutes from some of Europe's top surf spots away, including Baleal and Peniche.
As the heart of a bonded surf community the charming town of Ferrel is surrounded by lush greenery and unforgettable waves. The locals in Ferrel lead a laid-back lifestyle, surfing or working by day and relaxing in cafes and bars in the evening. Many of the residents came to Ferrel as travelers and fell in love with the beauty of the town, never leaving. So, if you're looking for an authentic experience mixed with international vibes, simply follow the lead of the locals and enjoy the best of what Ferrel has to offer. With quick access to the surfing hotspots of Baleal and Peniche, and a thriving local scene, Ferrel will have you feeling right at home.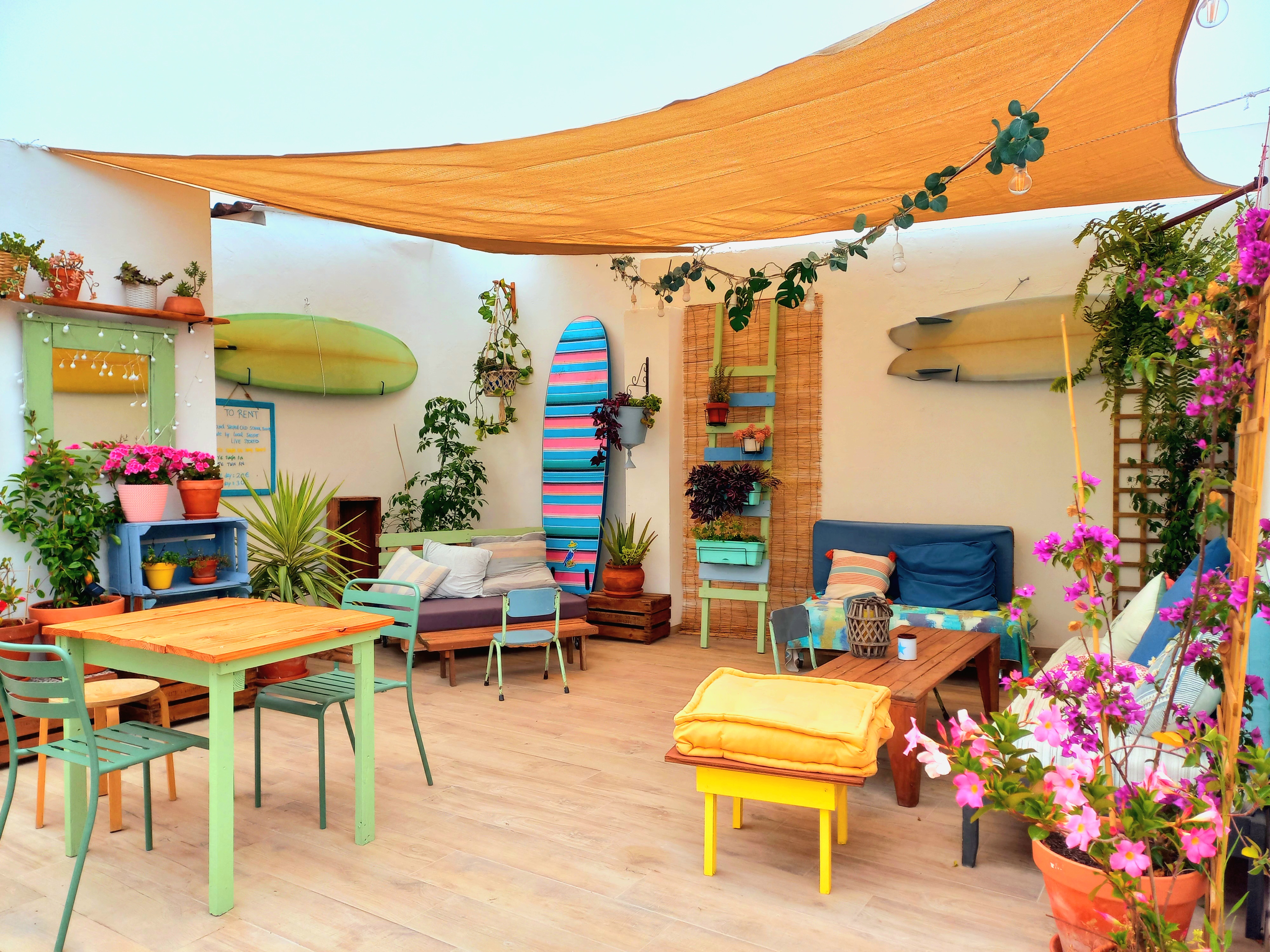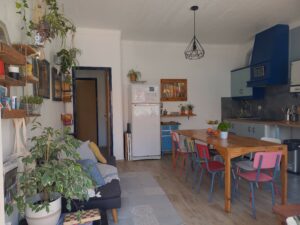 And for those looking to work remotely, we've got you covered. Our bright and comfortable rooms come with desks and are equipped with fast and reliable wifi, even in the garden area. You can choose between a private studio or apartment on the first floor, with easy access to our beautiful patio, or opt for a private or shared room with a communal kitchen. Our goal is to provide a space where you can connect with others while also having the option to work solo. So whether you're here to surf or simply to escape the hustle and bustle, we've got everything you need to make your stay a memorable one.
Your surf adventure starts at Ethic Surf House, where you'll be fully immersed in the relaxed lifestyle and make memories to last a lifetime as you chat with the locals, sip regional wine, munch your Pastel de Nata from a local bakery and explore the breathtaking Portuguese coastline surrounding this magical place. So why wait? Book your stay at our guest house and start living the surf dream in one of the world's best surf destinations, known for its never-ending supply of perfect waves that draw pros, enthusiasts, and beginners from all over the world!